Forest education – What comes to one's mind when reading this keyword? Primary school pupils identifying local tree species, training of forest workers on heavy machinery, university students discussing climate adaptation of forests, traditional knowledge being passed on by the elderly to the next generation? None of the above or all at once? For sure, forest education is a broad field of knowledge, where many aspects are discussed and considered. Forest education is crucial for a society that feels responsible for its environment, understands ongoing changes and has the interest to look after its forests on all levels. It is that simple: Without skilled staff and adequate training, no trees can be planted to adapt and mitigate climate change. Forest education embraces life-long learning, inclusiveness and opening one's mind for another time span: the life span of a tree.
But how is forest education established in curricula for all pupils and students? How is the situation globally? For three days, the International Conference on Forest Education gave hundreds of participants the opportunity to learn and discuss virtually a vast variety of aspects of forest education. Two plenary sessions with round tables informed about key findings of the Global Assessment on Forest Education, ongoing initiatives by and for the youth or the evolution of forest education in a global landscape. Fifteen breakout sessions gave room for discussion on key areas for strengthening forest education.
The breakout session "The juncture of forest education and employment" was organized by the members of the EFI-IFSA-IUFRO Project "Green jobs – The future of employment in the forest sector". Here, a representative of FOREST EUROPE took part and highlighted the current importance of Green Jobs and Forest Education for the pan-European process. Two topics which must be treated as two sides of the same coin and are closely interlinked.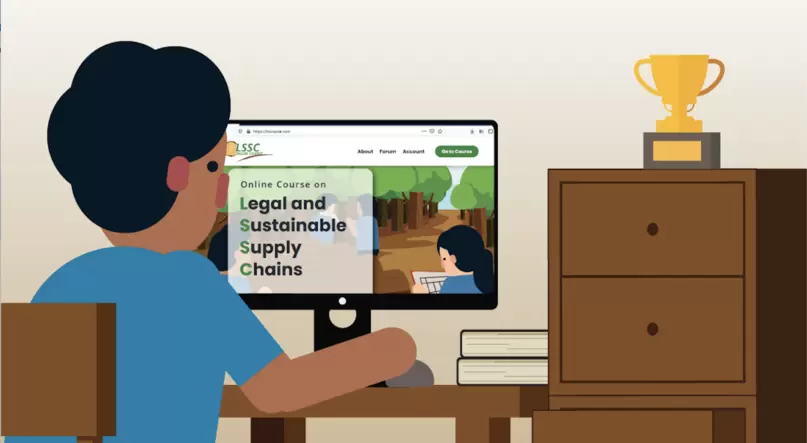 A highlight of the event was the launch of the Call to Action on Forest Education. This is a collective appeal from stakeholders around the globe, urging immediate action to strengthen forest education, capacity development and knowledge sharing worldwide. So if you or your organization want to join and endorse the Call to Action on Forest Education – no problem! You find it directly here.
After three rich and intensive days one can say: Many fantastic projects, grass-root movements, engaged politicians and enthusiastic citizens of all age are part of the forest education "family" already.
International Conference on Forest Education 22.-24.6.2021
Organized jointly by FAO, IUFRO, ITTO, CIFOR/ICRAF and the Secretariats of UNFF and UNFCCC (Conference Website: http://www.fao.org/forestry/forest-education/conference/en/ )